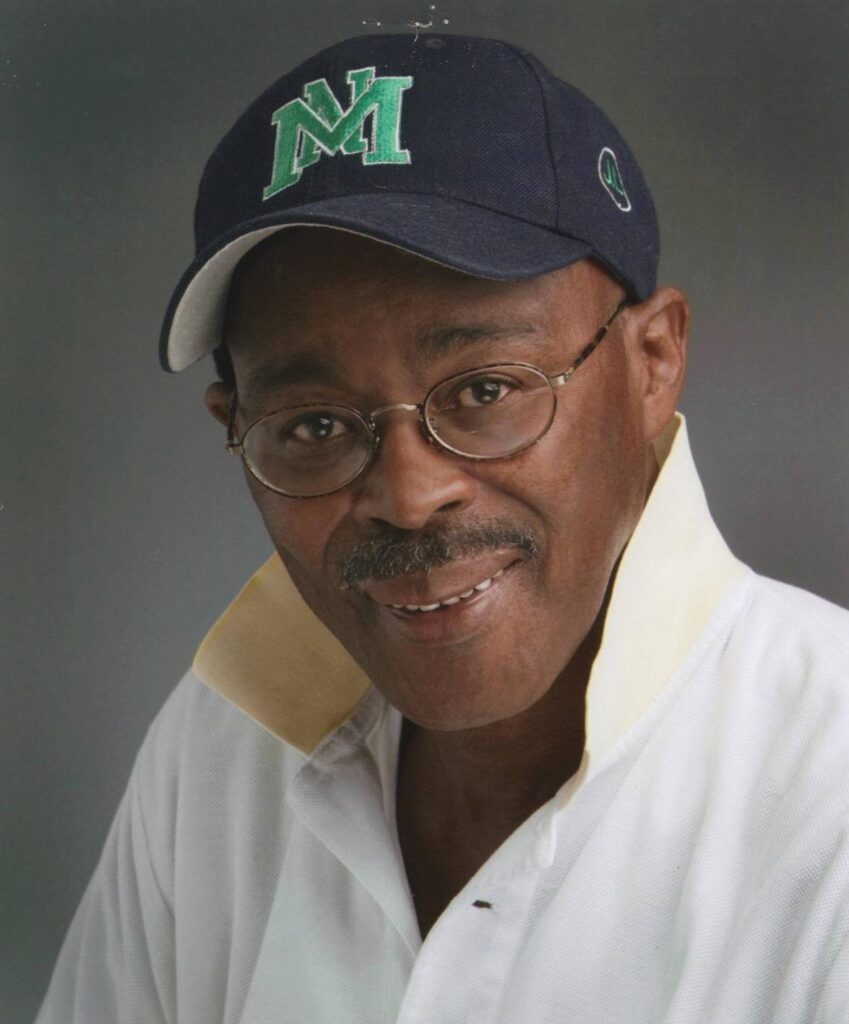 JOHN PRYOR

John is a former Associate Professor of Drama at Miami- Dade Community College (North Campus) and one of the most respected directors in South Florida. He earned a Masters Degree in Theatre from the University of Miami after completing his undergraduate education at Florida A&M University.

His vast list of productions includes numerous productions that he has directed for the M Ensemble, such as Home, The Colored Museum, Fences, Zooman and the Sign, God's Trombones, Dream Girls, Blues for an Alabama Sky, The Piano Lesson, Flyin' West, Two Trains Running, Seven Guitars, Ma Rainey's Black Bottom, Mahalia, Joe Turner's Come and Gone, I Just Stopped By To See The Man, Gem of the Ocean, Radio Go,The Bluest Eye, and Crowns for M Ensemble. Mr. Pryor, retired from Miami-Dade Community College, continues his work in the theatre as an actor and director. He was a recipient of the 2016 Diaspora Arts Coalition Awards for his years of dedication in serving the arts community for his outstanding work as a actor and director.
JERRY MAPLE JR

Coming to us from the "Big Apple' New York City, Jerry Maple, a playwright/actor/poet who says, "I create for my own joy and maintain my objective so that other my enjoy my creativity." A product of Circle in the Square Theater, Maple received theatrical instruction By Madeline Sherwood and Shelley Winters. At Henry Street Settlement's new Federal Theater he was instructed by Dick Anthony Williams, Bill Duke, Louise Stubbs, Gilbert Louis Marvin, Flex Camillo, and Lawrence Holder. He is a long time member of The Frank Silvera Writer's Workshop. Jerry has also has privet coaching with the world renowned Butterfly McQueen who brilliantly crated the role prissy in the Margaret Mitchell classic, Gone With The Wind. Maple's formal education came from Morris College in Sumter, South Carolina, and Manhattan Medical School of Technology.

An extremely versatile director as well as performer, Jerry's directorial credits include: King Spats and The Gorilla Brothers by Billy Graham; Colored People Timeby Leslie Lee; and I'll Love You Forever by Greg Stokes. Also under his direction were Flat Street Sa'day Nite by Frank Solomon with music by Lenga Took; Odessa by Ira Jeffries and God's At War by Minister Gran James. All were Audelco Award winner of 1984-85 Season.

He directed the Queens (N.Y) Democratic Party benefit rally for the mayoral hopeful David Dinkins which added in subsequent election. The South Queen Park Association's 1991 Kwanza celebration which featured the renowned song stylist Odetta, and Iconic rap artist – Ice Tea. Maple had the honor to direct and narrate Mother Clara Hale's 80th Birthday Celebration at the State Office Building in New York City.

To his credit as a playwright/poet/actor, Jerry has written for and performed with many companies around the United States touring circuit and abroad in leading man roles. Script- writing is yet another facet of Jerry Maples in addition to serving as a consultant for Anid Production Company in Toronto, Canada. He give special thanks to Shirley Richardson, Pat Williams, Michael Dagley and Lenga Tooks for the wonderful venture with E-Man and The M Ensemble Company.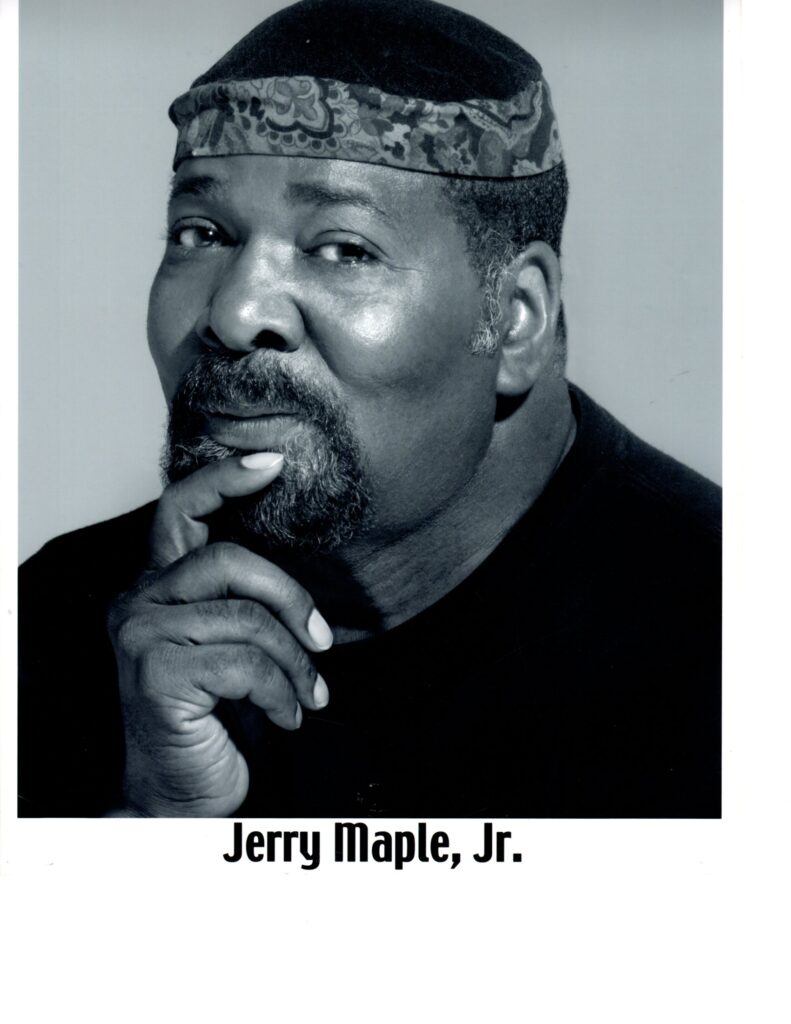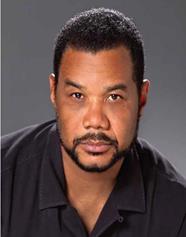 ANDRE' L. GAINEY

We last saw Andre' L. Gainey as Wynton in Gablestage's production of the Royale. He last graced the our stage as a Brian in the M Ensemble's production of Lydia Diamond's The Gift Horse Before that we saw him on stage as W. E. B. Dubois in the M Ensembles' production of Knock Me a Kiss. His credits include Stool Pigeon in the M Ensembles's production of King Headley II. He has performed as Elder Joseph Barlow in M Ensemble's Radio Golf and was among the first males to grace the stage for the Women's Theatre Project playing James Baldwin in Chiiterling Heights. He played Cephus in the M Ensembles's production of Home, Sgt. Mc Kinney in AAPACT"s production of Camp Logan. He appeared with the M Ensemble as Solly in the M Ensemble's production of August Wilson's Gem of the Ocean. Over his career Andre' has appeared in principle roles at Miami Dade College as Pop in Rainmaker, as Boy Willie in Piano Lesson, as Frankie in Mighty Gents, he has performed in Orlando as Gabriel in Fences, as Boo in Livin' Fat, as Reuben Tate in Zooman and the Sign, as Malcolm X at the Zorah Neale Hurston Festival, around Miami as Kanaka in Psycho Beach Party as Touchstone in As You Like It, as St. Peter in Jury Duty, as Ephraim in Moon on a Rainbow Shawl, as Will in Flyin West, as Purlie in Purlie Victorious, as Leland in Blues for an Alabama Sky, as Walter in Raisin in the Sun in On the Porch with Danny Glover, as Jerome in Fiction of Law, as Ole School in Hustle, as the Pimp in Hampton House. We have seen Andre' in a variety of productions with the M Ensemble including the Tinman in Santa Comes to Oz, as Caleb in One Monkey Don't Stop No Show, reprising his role of Boy Wille in Piano Lesson, as Cutler in Ma Rainey's Black Bottom, and as Becker in Jitney.

His last production with AAPACT was as Bono in Fences. He is a co-founder and has directed The Island, Having Our Say-The First 100 Years of the Delaney Sisters, SizweBansi IS Dead, Stories About the Old Days and Zooman and the Sign. He has performed in AAPACT's production of Riff Raff as Torch, Sizwe Bansi is Dead as Styles, King Hedley as King and For Your Love Sucker as Arthur. He has appeared on film in WLRN's Production of The Next Generation of Black Leaders, in Cippola productions Ape 29, Autopsy Turvy, Dr. X, The Harder they Fall and Nemesis.

Andre' is an educator for the Miami Dade County Public School System and the proud father of Blaise. Andre' Says Live, Love and Laugh, he can't have it all to himself, besides this is his honeymoon season.
LOWELL WILLIAMS

Lowell hails from Louisville, KY. He holds a Master of Arts in Psychology from Kent State University and a Master of Fine Arts in theater from Temple University. He is an adjunct professor of Theater at Miami-Dade College. Previously, he served on the faculty of the Theater department at the University of Miami. Lowell began
his directing career at the National Black Theater in Harlem under the tutelage of the late Tunde Samuels.

His directing credits include This Is How It Goes, Medal of Honor Rag, For Colored Girls Who Have Considered Suicide When the Rainbow
Is Enuf, Woman of Manhattan, Doubt, Some Girls, and The Exonerated at the University of Miami. Previous collaborations with The M Ensemble include The Trial of One Short-Sighted Black Woman vs Mammy Louise and Safreeta Mae, Harlem Duet, The Gift Horse and Knock Me A Kiss. His direction of Harlem Duet garnered him Best Director recognition by The Miami Times in 2012. Lowell
dedicates his work on Seven Guitars to his students and friend, Carlos Ortiz, Jr. May he rest in peace in the loving arms of Jesus.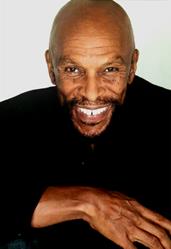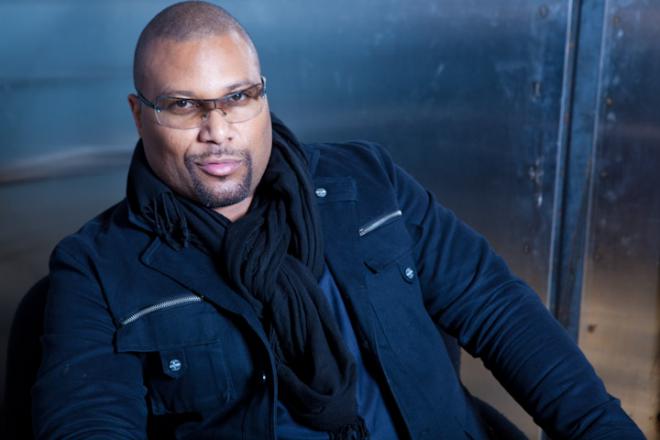 LAYON GRAY

Layon Gray is a theatrical artist that is captivating audiences with each and
every play he writes. Layon has spent more than two decades writing,
directing and developing stage plays and films that reflect a wide array of
African-American cultural movements, creating new paradigms for the
stage and motion picture industry. Since founding Layon Gray Enterprises,
he has guided the company's growth from a privately held theatre company
to one of the entertainment industry's leading independent companies and
a veritable theatre box office force.
Layon's collaboration with M Ensemble began in 2016 with Kings of
Harlem, the winner of four Carbonell Awards. He returned in 2018 with
Meet Me at the Oak.
CAREY BRIANNA HART

Carey Brianna Hart is a native Floridian born in Miami. She graduated from the New World School of the Arts. She continued her theatrical education studying Acting, Playwriting and Directing in Chicago, Illinois at the Goodman School of Drama at DePaul University. She earned a Bachelor of Fine Arts in Theatrical Studies. After graduation, Carey returned to Miami to share her love of theatre with the children of the Miami Dade County Public Schools System as a drama teacher.

After leaving the school system, she has continued to work with junior and high school students on a one on one basis giving private acting lessons and coaching for magnet programs and college auditions. She has also taught with the Children's Theatre Programs of the AreaStage and M Ensemble Theatre Company. Carey has worked on stage and backstage in South Florida theatre in productions by the African American Performing Arts Community Theatre, AreaStage, GableStage, M Ensemble Theatre Company, Mad Cat New Theatre, Thinking Cap Theatre, the Vinnette Carroll Theatre and the Women's Theatre Project. Carey is a company member of the M Ensemble Theatre Company, Mad Cat Theatre & the Thinking Cap Thinking.

Carey has worked actively with the Afro-Academic Cultural Technological & Scientific Olympics, mentoring students in Drama, Playwriting, Oratory and Poetry. She has coached numerous students who have become NAACP National ACT-SO Medalists. She has directed productions of Shakin' the Mess Outta Misery, Tears A Sister Cries and a live theatrical series she wrote called Whiskey Redemption. She is also the author of Dust Tracks, a one woman show of Zora Neale Hurston. Carey seeks to continue contributing to the Artistic Landscape of the World.