THE DAHOMEY WARRIORS
February 10 – 27, 2022- Friday, Saturday and Sunday Matinees.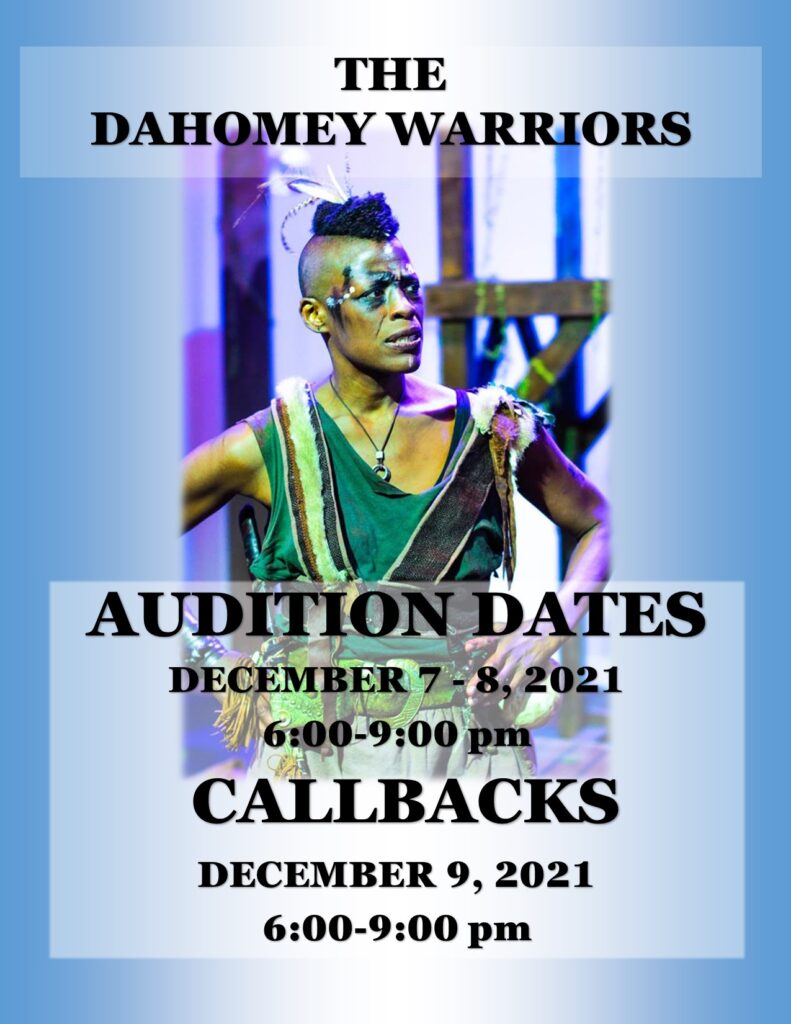 Status: Auditioning
Door Price: TBA
Please note: To confirm your date, check the Id number on your receipt, should match your Selected date.
Ex: Selected date : June 27, 2021 = ID Number: 0627
Limited seating per show has now been lifted.
---
Sandrell Rivers Theater at Audrey M. Edmonson Transit Village
Theater Parking Garage
Social Media